Best Top 5 SEO Tools -2015
Numerous
SEO tools
are available. SEO become more important field for online working organizations. Therefore competition in SEO tools increasing day by day. But finding good SEO tool which provide 100% result is not very easy task. Because choosing among thousand of tool is difficult. Newbie become confuse for selection of best
SEO tool
.
I try my best to search list of tool which are providing 100% result and give accurate result about your web site. These tool indicate your websites weak point. Working on these weak you can optimize your website in first rank of search engine.
SEMrush
SEMrush is a very powerful and unique competitive intelligence suite for online marketing, from SEO and PPC to social media and video advertising research SEO tool.It is used to determine if a site is healthy or not. By using it we can check how many keywords a site is ranking for in Google.It also show high volume of inbound links.
Features of SEMrush
See competitor best keywords.
Discover new organic competitors.
Observe position changes of domains.
Uncover Your Competitor Ad Strategies and Budget.
Analyze Your Online Rivals' Ad Copies and Keywords.
Discover New Competitors in AdWords and Bing Ads.
Localize Your Ad Campaigns.
Analyze competitors' display ads.
Spot new publishers.
Check backlinks' types.
Learn how to make money with your videos.
Find the right keywords for SEO and PPC campaigns.
BuzzSumo
BuzzSumo has to be the most important tool that can use for content marketing and SEO campaigns. It has the ability to quickly identify what content is working well and which is not..We can also used it for searching ideas for content - visual, social, and blog content..By using BuzzSumo you can also see the most shared links for a particular domain, such as your competitor.
Features Of BuzzSumo
Discover the most shared content across all social networks and run detailed analysis reports.
Find influence rs in any topic area, review the content they share and amplify.
Be the first to see content mentioning your keyword; or when an author or competitor publishes new content.
Track your competitor's content performance and do detailed comparisons.
Keyword or brand alert, alerts dashboard link, alert domain, alert saved, alerts author and alert export.
Create RSS feed content alerts share content.
Improve Your Performance.
AuthorityLabs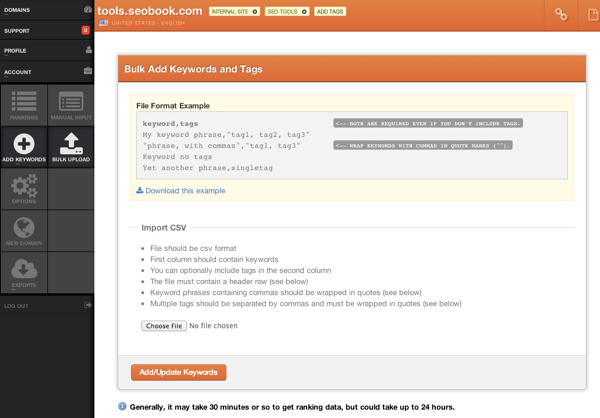 AuthorityLabs is used to track website rankings in Google, Yahoo, and Bing daily. Its automated SERP tracking saves you time and helps you respond quickly to ranking changes. It is awesome SEO tool which specially built for fulfil your needs.By using this tool you can determine keyword behaves over time given the consistency in the data provided by AuthorityLabs.You can monitor competitor by seeing competitor multiple sites.
Features of AutorityLabs
Compare rankings with competitors.
Share reports without a login.
Prioritize SEO efforts.
Use wildcards in tracked URLs.
Break up keyword lists for Easier and provide more focused tracking.
Monitor different cities and zip codes.
Daily rank checking is provided on all accounts to give you the best opportunity to react to changes in the search results.
Easily add domains or pages to be tracked from any country and language offered by Google, Yahoo! and Bing.
Ahrefs
Ahrefs is used to Analyse websites, track social media, build back links. It can also be used for backlink, on-page SEO analysis,online brand mentions tracking and for competitor analysis. Ahrefs created our crawler and index and collect and arrange all data without any use of third-party services. Its reports reflect the reality and display all discovered links.
Features of Ahrefs
Explore the output and investigate how search engines see the data.
Importing the data from a link report.
Determine the most valuable links for a website.
An index of links updates every 15 minutes.
Batch analysis to compare metrics of larger numbers of URLs or domains.
Mentions trackers for users to find the recent uses of terms.
Majestic
Majestic is a very comprehensive link intelligence tools for SEO and Internet PR and marketing. It provide trust flow and citation flow metrics. It provide you domain information gives you your referring domains and external backlinks. Site Explorer function takes your URL and returns tons of information.
Features of Majestic
It download a list of backlinks when working on link audits.
It can use for check referring domains and their backlinks, trust flow, citation flow, and topical trust flow.
It identify new and lost links.
It has APIs.
It extremely easy to use and is quite intuitive.